Browse the possibilities on Events in the Veluwe!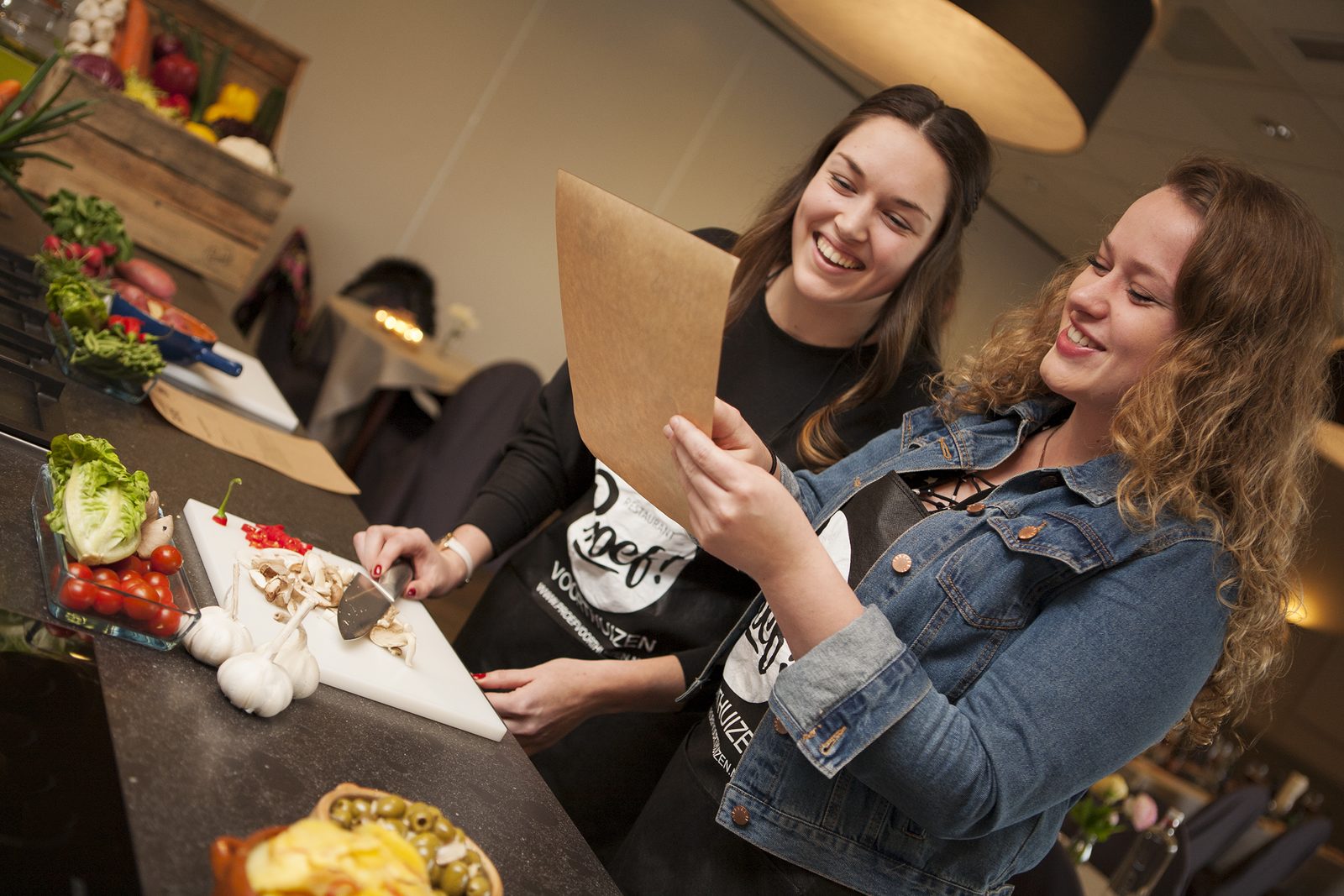 Have fun with friends, family, or during a bachelor party. Book one of the Cooking workshops to have fun, spend time with each other and eat delicious food.
Cooking, enjoying and fun in Voorthuizen
Book one of the Cooking workshops at De Boshoek. Our Cooking workshops are held in our Restaurant Proef!. There's enough space for a large group of people in the large, atmospheric open kitchen. Cook together, enjoy a nice drink and of course your own dish at the end!
Great for a group excursion, bachelor party or family day
Do you like many different flavors? Then Time for Tapas is a great Cooking workshop for you!
Do you want to enjoy sweet and savory treats? Book the Proef! High Tea Cooking workshop.
Tough men can battle against each other during the Beer quiz. This Beer quiz is part of the Cooking workshop Work with Beer & Burgers.
Enjoy delicious and honest flavors during one of the Cooking workshops at Proef! Voorthuizen, part of De Boshoek.
For this, you can also go to Events in the Veluwe! Combine various activities to organize a complete bachelor party day out! We can help you put together the various styles, types and sizes of program. From activities to delicious food.
It's time for a company outing in the Veluwe! With Events in the Veluwe you can easily put together your customized company outing. The fun activities in the beautiful Veluwe will make your company outing a great success!