Preparing for Green Key
Currently, we are working with our Green Team to obtain the Green Key label. Green Key is a renowned international certification for sustainable businesses in the recreation and leisure industry. This label shows you that we are doing everything possible to minimize the impact of our business on nature and the environment. Therefore, we go a step further than what is normally required by laws and regulations.
The certificate has three levels: bronze, silver, and gold. The more environmental measures a recreational company has implemented, the higher the "environmentally friendly" level.
In practice, this means that we have found a solid balance between sustainable business and carefree enjoyment for your stay.
Needless to say, we will keep you updated on what level we will achieve!
Would you like more information about Green Key? Then check out www.greenkey.nl.
Cleaning and maintenance
We choose our suppliers carefully. Therefore, we work together with Blycolin. They use organic cotton, which is sustainably grown and processed! During the washing and drying procedure, there are several processes monitored so that less energy is needed during this process. With Made Blue, Blycolin compensates for water usage. Needless to say, they wash with EU Ecolabel products. And last but not least, smart logistics ensure the lowest possible amount of CO2 emissions.
Our housekeeping also contributes a bit: we clean with Tersano. Tersano offers the ingenious cleaning system SAO™, which converts tap water to stabilized ozone water. This replaces all daily cleaning chemicals, is more powerful, and has a cleansing effect for 24 hours. This unique system is in line with a CSR cleaning policy.
Our soap dispensers in the hotel rooms are refilled. This is how we we avoid using small disposable plastic bottles.
Likewise, the technical department works without chemicals wherever humanly possible. For example, all of the paint we use is water-based, we use FSC-certified wood, and we employ extra sweepers so that we can limit pesticides.
Energy
Our supplier delivers 100% green electricity from the Netherlands. And we generate that energy ourselves! They already have 34 sustainable energy sources in the Netherlands, such as windmills and solar farms. Engie invests in Gold Standard cookstove projects on behalf of every new customer to offset the impact of gas consumption. This way, they contribute to less deforestation and global CO2 reduction.
Furthermore, they plant trees together with Trees for All in the Netherlands and worldwide, trees that convert CO2 into healthy oxygen. Moreover, Recreatiepark De Boshoek has 600 solar panels spread across the resort. We work with SolarWooldle, which supplies solar-powered light sources.
We invest in LED lighting. Our smart thermostats are linked to our booking system, which means that the heating only turns on when a guest is expected and when the guest is in the accommodation.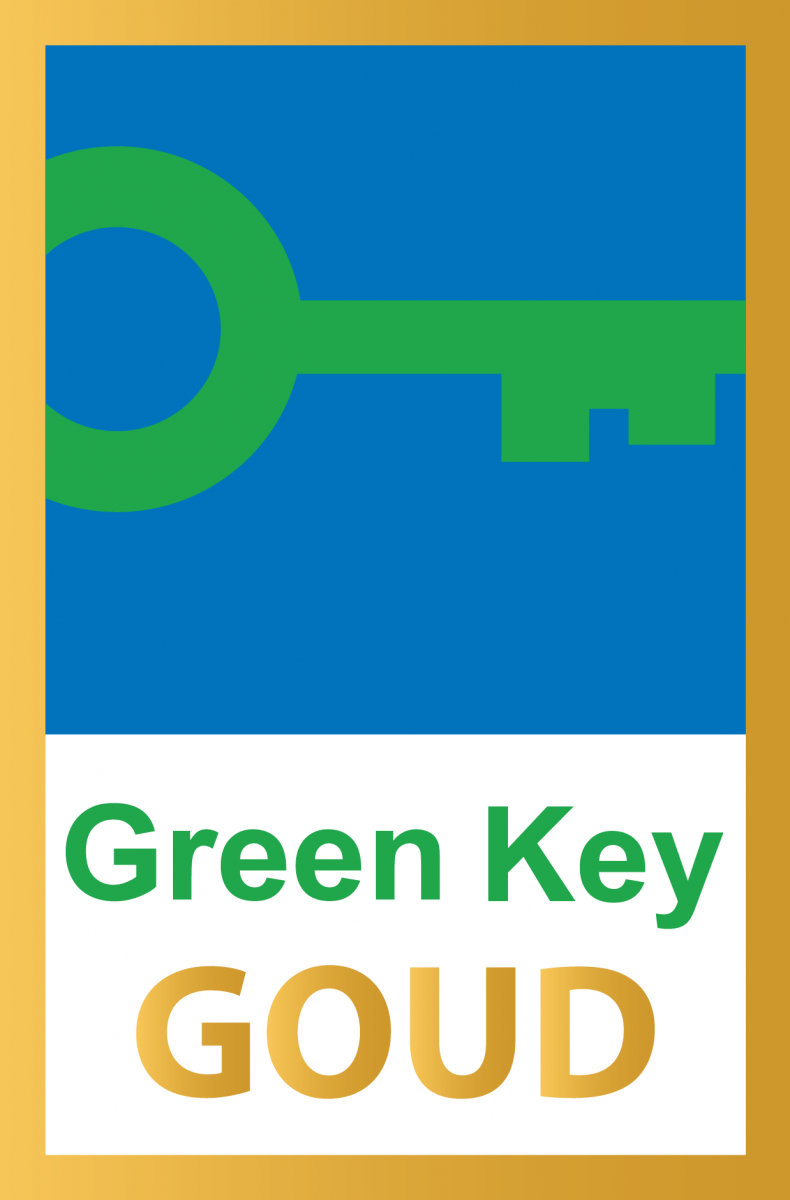 Food, drinks & waste
Sligro is our supplier for grocery products here. We use their honest and delicious assortment of products. Furthermore, we use many local suppliers for bread, fish, meat, and regional drinks. Our dishes are seasonal. We use as little single-serving packaging as possible, and if we do use it, we use as many Fairtrade items as possible. To prevent waste, we donate products to the food bank in Voorthuizen towards the expiration date, and we put together various boxes via "Too Good To Go" on a weekly basis.
Last but not least
We still have many plans for the future. For example, think of Ecotap in the hospitality establishment, using rainwater for watering plants, collecting polyethylene terephthalate bottles for a good cause, insect hotels, and herb gardens. We are far from finished!
As our guest, it is essential for you to know that you will not be inconvenienced by the sustainable actions that we implement. And no, you are not expected to constantly take nature and the environment into account during your vacation. On the contrary, you will probably enjoy your vacation even more with the idea in the back of your mind that you are spending time in an environmentally friendly way.