Ultimate peace and quiet in the Veluwe

Things to do in the Hoge Veluwe
Discover the Veluwe during the Wild Weeks! 🍂
If there is anything we can be proud of in the Netherlands, it is the beautiful Veluwe nature reserve. It is a place where nature remains truly wild, where you can experience the seasons to the fullest, and where you can completely forget the hustle and bustle of everyday life for a while. And if there is anything that makes the Veluwe even more beautiful, it is the Wild Weeks at Holiday Park De Boshoek.
Culinary delights!
The Wild Weeks in the Veluwe are a true culinary celebration. It is a time when local chefs let their creativity run wild and conjure up the most delectable dishes. This is all about the wild, and we are not just talking about the meat. Vegetables and herbs that grow in the wild during this period also get a prominent place on the menu.
For a fixed price of €39.50, you will be served a three-course menu that will make your taste buds tingle with delight. From rich, savoury soups to tender cuts of meat and mouth-watering desserts; every dish is a treat in itself.
Experience the Veluwe at its finest!
But the Wild Weeks in the Veluwe are more than just a culinary feast. It is also a period when you can experience the Veluwe at its most beautiful. The forests are in full bloom, the animals are more active than ever, and the air is filled with the wonderful smell of freshly fallen leaves. It is an experience you do not want to miss.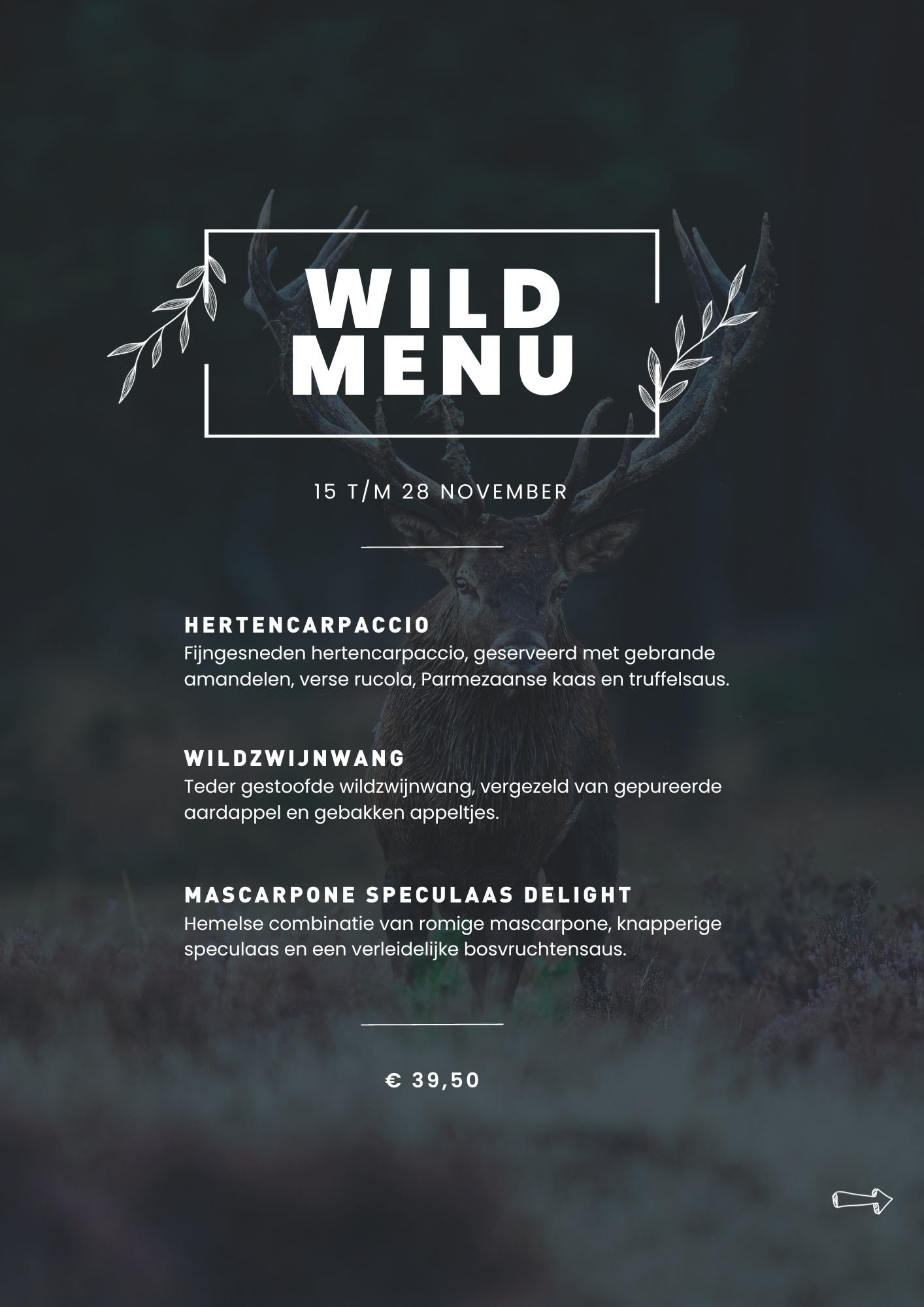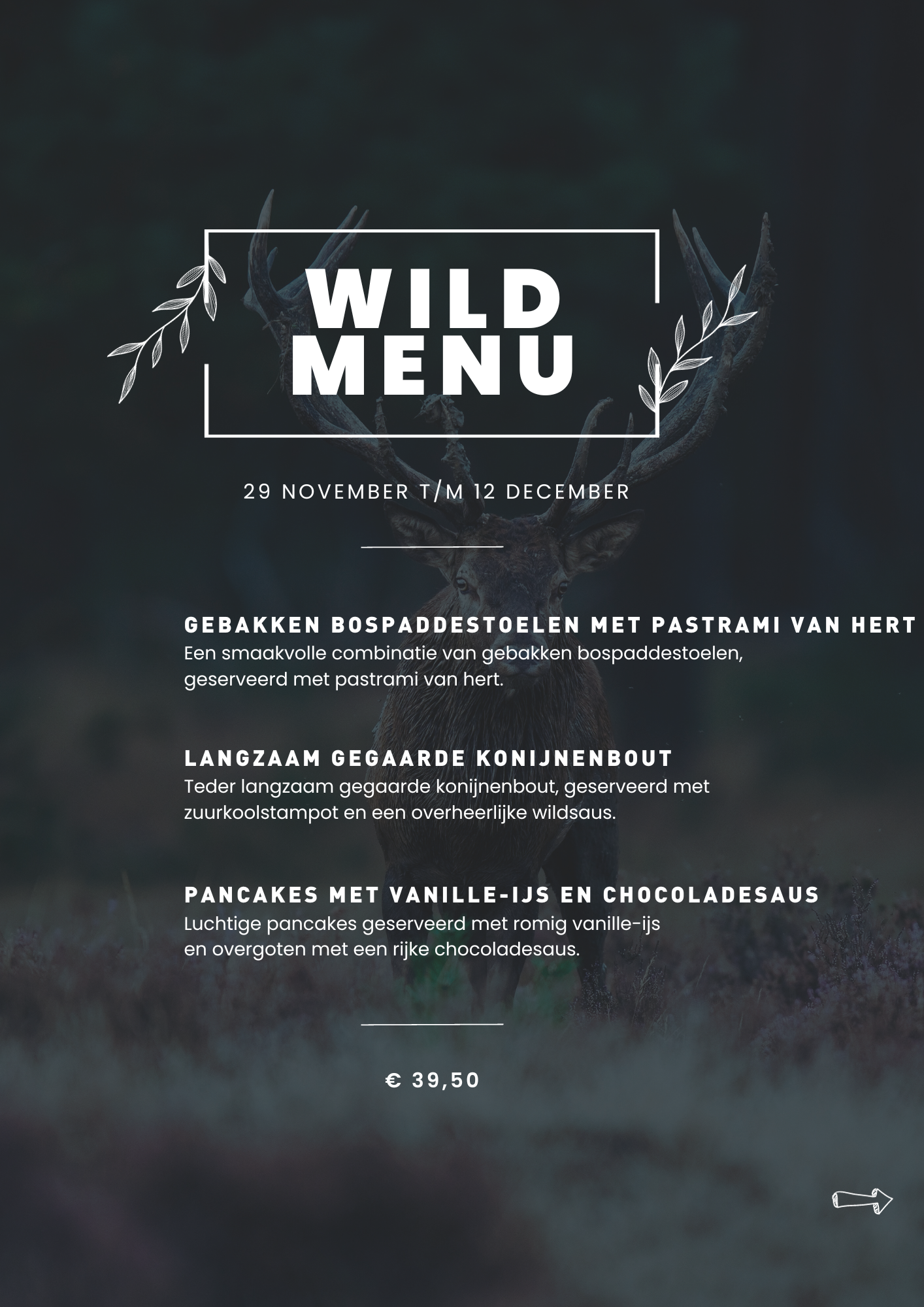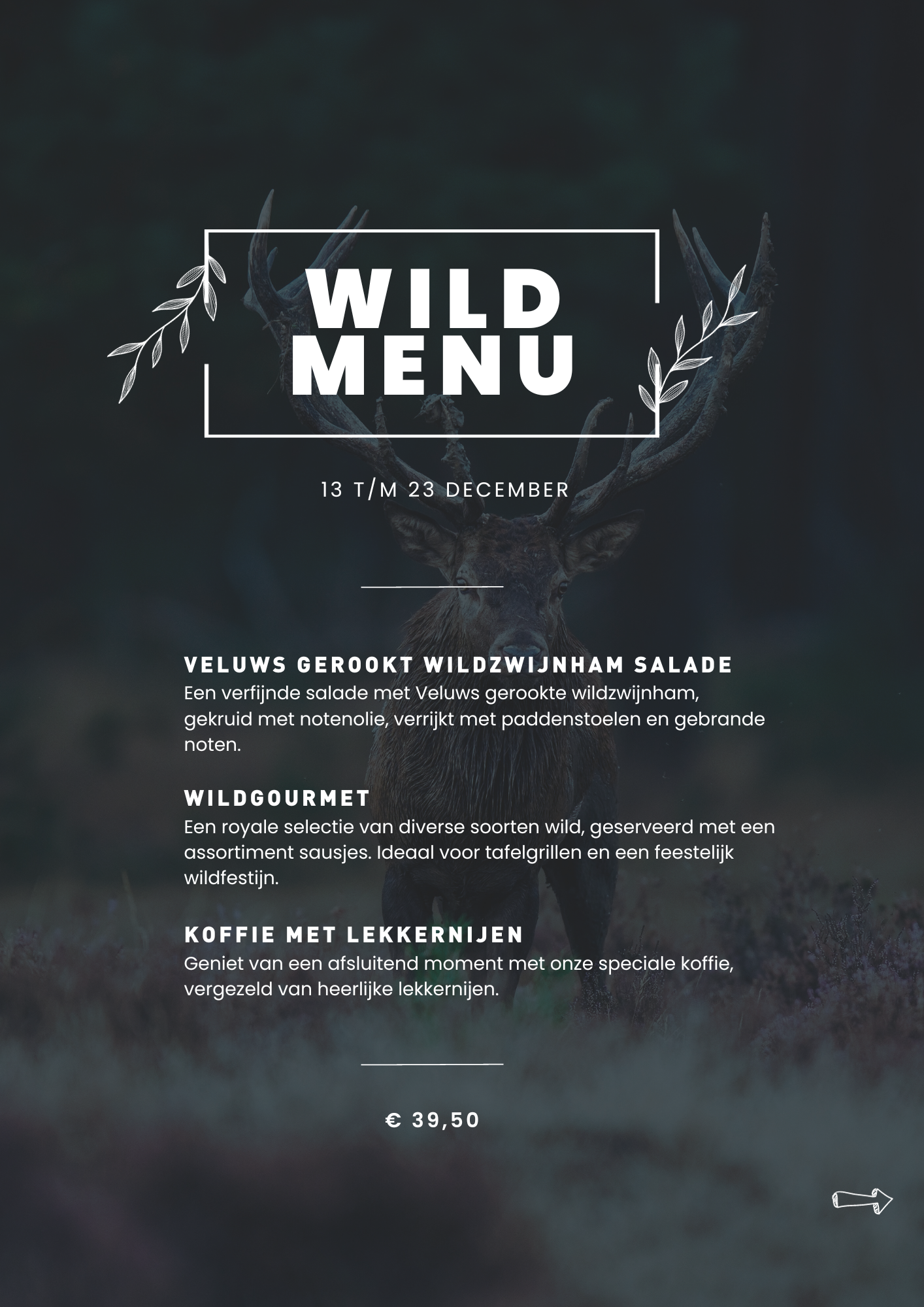 Search & Book
2 guests
+ 0 babies
+ 0 pets
Select a stay period
Refine your search
Accommodation specifications
Budget
Number of bedrooms
Book now
Whether you are a seasoned foodie or just looking for a unique way to experience the Veluwe, the Wild Weeks are an experience you don't want to miss. So, what are you waiting for? Book your table today and come and enjoy all the beauty the Veluwe has to offer.
The Wild Weeks in the Veluwe: a culinary experience you must not miss. Come and experience it for yourself!
Discover the local events during the Wild Weeks: